VIRTUAL HEADSPRING HR & L&D ROUNDTABLE
Build Back Better: Changing Mindsets in the Manufacturing Industry
Thursday 9 September 2021
09:00 - 10:30 BST // 10:00 -11:30 CEST
Exploring the future of the manufacturing industry
Like every market, the manufacturing industry has been shaken-up by the seismic shifts in consumer behaviour, global economics and emergent technology. How we live, work, learn, shop and socialise has changed with the Covid-19 pandemic simply accelerating this transformation.
Customers have new agendas, which are heavily dominated by social, environmental and governance issues. The exponential power of networks transforms the old rules of business, from the way people connect in new communities, to how organisations connect as global ecosystems. Speed and agility, innovation and change are relentless; disruption, and opportunity, are everywhere.
Join world-class speakers Peter Fisk, a global Thought Leader and author of "Business Recoded" and Pilita Clark, Business Columnist, Financial Times for this interactive virtual session, which aims to provide context for new business models and to look beyond our current boundaries of what we do or have done. Speakers will provide a unique perspective on the events that shape the world of the manufacturing industry and use recent case studies to foster creativity to think in ways that we have never thought before as well as to encourage HR leaders to put themselves forward to build back better.
Business Columnist, Financial Times
Global Thought Leader, Author & Professor at IE Business School
Pilita Clark is an associate editor and business columnist at the Financial Times. She writes a weekly column on modern corporate life, as well as features and other articles.
She has worked for the FT since 2003, covering aviation and the environment, and was previously a Washington correspondent for Australian newspapers and a Nieman Fellow at Harvard University.
Peter Fisk is a global thought leader, bestselling author and inspiring speaker, whose career was forged in a superconductivity lab, accelerated by managing supersonic travel brands, shaped in corporate development, evolved in a digital start-up, and formalised as CEO of the world's largest marketing network.
He leads GeniusWorks, a future business accelerator working with executive teams to explore their futures, and is based in London. He is a professor of leadership, strategy and innovation at IE Business School in Madrid, where he leads their flagship executive programs. He is also Thinkers50 Global Director and founder of the European Business Forum.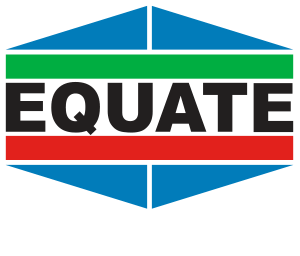 Discover our Customised Online Programs
Global organisations today face complex issues that can't be solved by generic solutions. Discover our online programs and understand how they can be the right corporate learning solution for your business.
Virtual Leadership Program
The role of leaders is being completely reshaped. While setting a clear business vision is essential, it is no longer enough.
Sustainable Growth Program
Designed to help leaders understand the fast-changing environmental, social and governance (ESG) context in which they operate.
Digital Transformation & Leadership Program
Transform from within. Embrace digital change to serve your customers, staff and business goals. A program for leaders in the digital world.
Commercial Transformation Program
Help your sales team embrace a mindset of constant development, combined with self-reflection and practical training to help sales leaders and their teams to navigate change and transformation.
Inclusive Leadership Program
A customisable online program for teams and business leaders who need to understand how to build and lead an inclusive, diverse and innovate team.
Corporate Governance Program
A forward-looking approach to governance in a volatile world. Developed by global business leaders and supported by some of the most influential Financial Times journalists.
Sign up and join the discussion
days
hours
minutes
seconds
days
hours
minutes
seconds
This is a by-invitation-only event. Registrations are subject to approval prior to confirmation.


Copyright © 2020. All rights reserved.