Virtual Masterclasses
Strategic Insight for Your Business
Learning podcasts
Take a deep dive with handpicked podcasts
Companies are not inherently "good" or "bad", but are rather defined by how they respond to the critical dilemmas
Start Listening →
What will the role be of inclusive leadership as we move further into a globalised future?
Start Listening →
The new industrial revolution is defined by the need to learn and learn and relearn without inflexibility and attachment.
Listen Now →
Thought Leadership Videos
Headspring Talks: Leading Speakers, Leading Insights
"Technology is becoming cheaper. Being human is the only thing that cannot be commoditised"
Watch on YouTube →
"Innovation can only be hindered by rules that stop people from being innovative."
Watch on YouTube →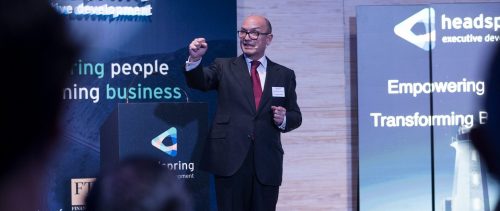 The IE University President talks on lifelong learning, executive education and the power of teams
Watch on YouTube →